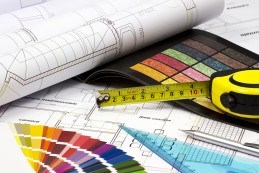 Did you know that painting contractors are required to be licensed by the California State License Board (CSLB)?  And that they must have four years of full-time experience in the paint trade in order to qualify for licensure?  Licensed painting contractors are required to be bonded and carry workers' compensation insurance to protect their employees.  If you – the consumer – hire someone who is not licensed, you are at risk for incurring liability for any damage to your property and injuries on the jobsite.  To be an informed consumer, read more here…
You should always verify the licensure of any contractor you hire.  Please verify the licensure status with CSLB.
Note:  CSLB license search results are specific to correct punctuation and spelling.